I was never too sure what the whole 'renewing your vows' thing was all about? Is it the sort of thing you do if you've just been through a bad patch? Or messed something up? Maybe it's a bit cheesy? I mean what is it all for? An excuse for a party?  I was slightly confused about this. However….. it turns out that renewing your vows is just the most amazing thing to do! My husband better watch out now I'm converted!
Its kinda like getting married all over again, declaring your love all over again but this time you can invite your kids and have them do speeches too.  You get to wear a gorgeous dress again and enjoy planning it all – safe in the knowledge that its not as scary as when you got married, and you can fully enjoy every aspect without all the worries you may have had about your future together as Mr & Mrs, because its been brilliant hasn't it! and it still is! And you can do it at home and style your house like this!!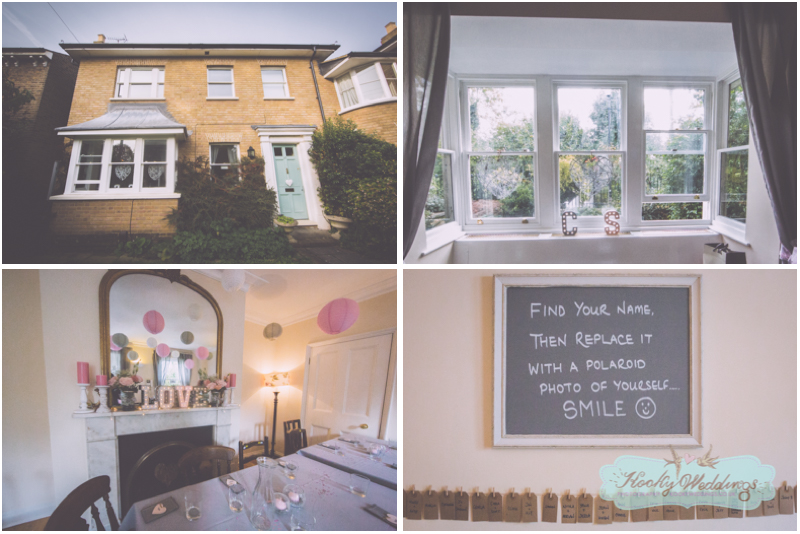 Carla and Scott have been married for 20years and have the most amazing love for each other….still! So this is definitely something worth celebrating right? 20 years is such a significant milestone to celebrate and after having achieved so much, they wanted to thank all their friends and family who have watched them make their life together and supported them all the way.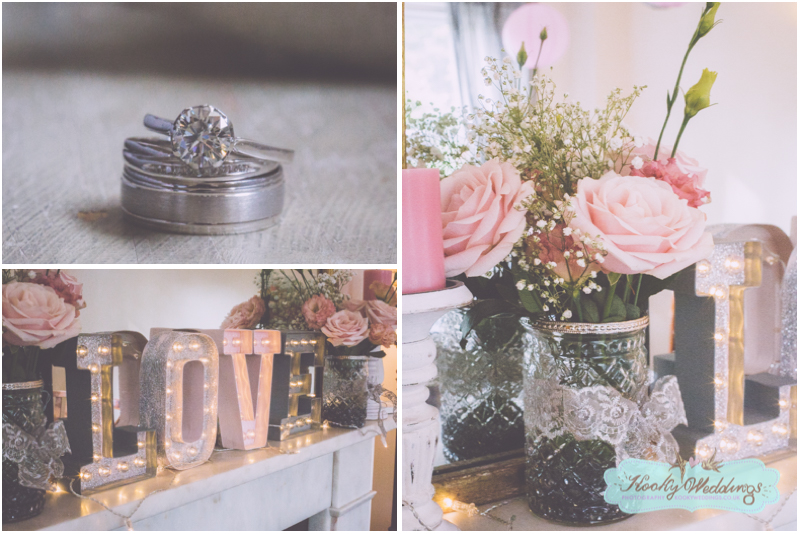 Carla and Scott met at school when they were 18. "to be honest it has been an easy ride! When I think of the future it's always with Scott and I'm sure he feels the same"…says Carla. "Another reason was because we could involve the girls and make it really special by having our closest family and friends around us. Plus, who doesn't love a good party!! It turned out to be exactly how we expected…a day full of friends, family, emotion, laughter and a few pina coladas thrown in."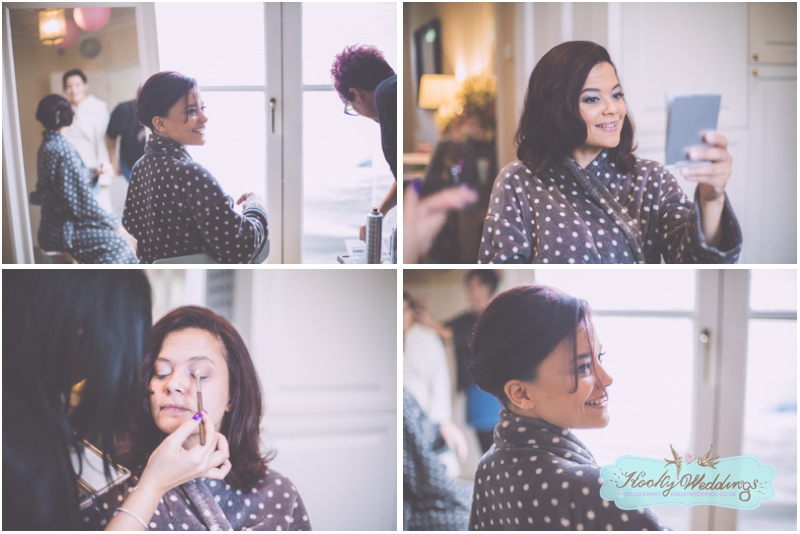 A few notes on the detail here that can't be missed out!
The whole family got ready at home using Andrea Kiwinda for hair styling; and makeup by Stavy Makeup 

2. Carla's talented Mum did the beautiful flowers. The rose was called Angelica, mixed in with gypsophila.

3. Carlas dress was from David's Bridal at Westfield davidsbridal.co.uk. Scott's Mum, Jan Learoyd made the girls dresses. She used to have a bridal and dress wear company so is an expert! Obviously she was thrilled to make dresses for her lovely granddaughter's.



4. The Ceremony was at our local Enfield Registry office and we all blubbed when Carla walked in to Sweet Love by Anita Baker. "I always listened to Anita Baker when I was young and we felt the lyrics summed up the occasion perfectly".


5. Carla was given away by their oldest daughter Georgia, and Scott's Best Girl was their youngest, Olivia.














6. The reception was at their house across the road and styled perfectly by Carla and Scott in true 'Hangouthebunting' style (little plug for your business Carla!), up until 2.30am the night before, arranging and re arranging chairs and tables to fit 40 people seated in their front room!

7. 'Afternoon tea' plus evening buffet served by the fabulous REBECCAS CAKES.  Plus a garden Marquee serving cocktails and the acoustic vibes played  by local musician George Papakyriacou.











8. First dance in her slippers! (You weren't getting away with that)! to Ed Sheeran's 'Thinking out Loud'.

So there you have it! Renewing Vows is where its at! And these guys totally nailed their day! Congratulations! Here's to the next 20yrs!
I feel another party coming on! 😉
C x