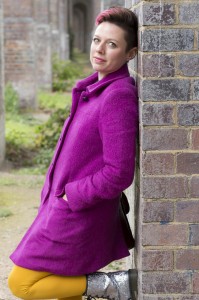 I absolutely love weddings! I always feel honoured to be asked to photograph and document the best and biggest day of someones life.
My approach to shooting a wedding is unobtrusive, fun, relaxed and reportage.  I don't like to stage shots, although I do understand the importance of a group photo for the inlaws!  I'm more alternative than traditional and I pride myself on capturing the most special moments of your wedding day.  I work quietly and swiftly, you won't even notice I'm there!
I always give a full consultation plus a follow up conversation closer to your date, to make sure we both know what to expect. I like to think my consultations not only help you think about your photos and how you capture those moments but also how you structure your day. Its all part of the service.
I also recommend an engagement shoot so we get to know each other, it also helps you relax in front of the camera on the big day too!
I always work with 2 cameras on the day, my Canon 5D Mk3 is my work horse, my baby and my pride and joy.My Canon 5D Mk2 is my trusty back up, my prince charming and my first love, I'll shoot the whole day using both camera bodies with a wide selection of lenses. I carry all this heavy equipment in a special suitcase on wheels. I always bring my tripod and my emergency wedding umbrella, plus a few other little props for fun – even if its not raining, the brolly looks fab in photos!
Since starting my journey with wedding photography – I have photographed many different weddings and met many brilliant and creative suppliers of all things 'weddingy'! So I have set up a 'links' page where you can go and see who I also recommend help make your day perfect.
I'm looking forward to hearing from you.
Carly x